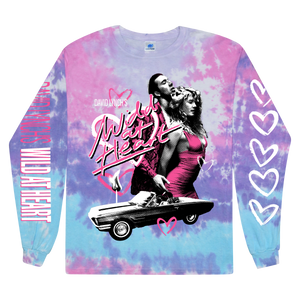 Wild at Heart Pastel Tie Dye Long Sleeve
David Lynch's 'Wild at Heart' starring Nicholas Cage and Laura Dern. An absolutely awesome design with pink and white screenprint in a large scale front print.
Printed on Colortone Pastel tie dye long sleeves with individual sleeve prints.
Available in 'Mens' sizes S-XXL
Limited edition, limited stock, unlimited awesomeness.
Stay Spooky!