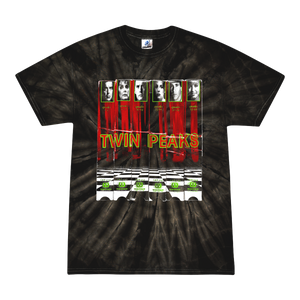 Twin Peaks VHS Tie Dye Stack Tee
When you hear that Twin Peaks theme song you know your in for a confusing, compelling and bizarre TV Show that you will absolutely love forever. Now you can have it all on one tee in a gorgeous red, green and white screen printed grey and charcoal tie dye tee from Studio House Designs.
Available in Mens sized Colortone Brand tees from S-XXL
Colortone has a gildan feel but is a slightly smaller fit.
Stay Spooky!